Double Victory!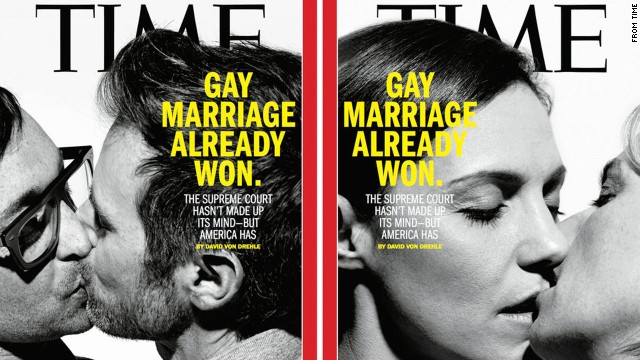 Vindication. Joy. Relief. Awe. By now it's highly impossible you've not heard (and likely have indeed celebrated!) the big news. It was a stifling hot summer night here, and when M came home from work we took a pleasant little stroll to grab a bottle of something fizzy to have a toast and soak it in and find out what it all means.
A part of me is still processing that it's really happened, that it's final-final, that there's no next series of waiting games and elaborate, hotly debated legal, political and social chess moves on behalf of a massive contingent of people by a very brave few. YES, IT'S REALLY REAL. And no, it's not the very end by any means, but it's a deafening blow to bigotry and inequality, and certainly a jubilant relief to my home state of California.
Boston's Pride festivities happened weeks ago, but it was great fun to watch our friends and loved ones back home have the best Pride ever this past weekend. A buddy is sending me two consecutive days of the SF Chronicle, because I've kept all the front pages since we started this crazy journey way back when, and it's going to make me so happy to have them in my hot little hands!
We've come a long way from feeling like this in 2008:
...and like this at the start of the decade!
We've had five fantastic years of marriage. Five of fighting inequality, of holding our breath. Five that are a drop in the bucket compared to the couples who've been waiting for this for decades, and five that are an impossibility for those who didn't quite make it to see this day (and who we all honor with our love and commitment to one another). Five more (hopefully less, but perhaps more) for couples in states where marriage equality must still be won, and it will, but those are years that can't be won back.
Those states - and there are still so many of them - shown in grey and black (and pink, if civil unions fail to impress you as a worthy substitute for marriage equality) above, will likely and eventually acquiesce to what is now federally acknowledged as what is right, fair and just, but there are definitely going to be holdouts. I'm afraid the couples who have built lives in them and have neither the means nor the heart to uproot their own families from their homes are feeling a bittersweet mix of hope and defeat as we did back on November 6, 2008.
I'm not even sure what it means for us in those states - what if we travel to them on business, family matters (funerals, sick relatives, weddings), or for pleasure and there's an accident or emergency? Will the repercussions and red tape be more or less terrible now that we're here?
But we are here, and it feels really, really good.
This is a wonderful song (and video) to have on hand for times like these! If you've been here awhile you know I'm a longtime fan of the Stars, but I've always picked up this "message" from the song and love that they released this video in sync with the SCOTUS decision:
http://youtu.be/EaRQV9vcIRs
Here's a fantastic piece at the NYT about an 89-year-old Stonewall veteran and retired drag king, Storme DeLarverie, who helped start it all. Absolutely worth a read.
And if you need a suit for that dapper queer wedding you're having or attending, Tomboy Tailors is here to save the day, as usual. Hooray!
Happy Monday,
FFAF
PS. Psst...if you're just now realizing that the old Google Reader has gone up in smoke and are panicking about your options, go here ASAP - it's fabulous, trust me. Don't forget to subscribe to FFAF!